Here at T. Foster & Co. we like to stay on trend. So, as a special treat to our clients we have made a couple new sets of earrings in rose gold! Yes, I said rose gold (with free shipping within the US!).
Now that I have your attention, I want to talk to you more about these new pieces that are now for sale at our store or online.
If you're a lover of pink, I am sure that you have seen that rose gold has been increasingly more popular in every aspect. As I looked at my wardrobe, I found that pink is slowly becoming the color I wear the most, so you can say that I am a pink lover! Whether you're sporting your new rose gold wallet or your favorite rose gold shoes ( I must admit that I am a shoe lover!) you can add to your collection with fine jewelry in pink gold. Many associate it with being girly I think it's just different and fun. Different in a way that I want to get everything in rose gold because I love how it looks.
Recently, I found out how rose gold was made and frankly it's pretty cool. Gold is yellow, obviously, and to make white gold it is mixed with metal, usually nickel, manganese or palladium. Rose gold is mixed with copper to give it that rose gold color. Interesting how different metals make different colors. But, look at the Statue of Liberty it's green now but it originally was brown like copper! It's very interesting to know how the jewelry we wear is made of.
Now, let me show you the new pieces we have! I hope you love them as much as I do.
These are the perfect pair to wear everyday. It's the perfect mix of rose gold and a simple pearl for an everyday wear. They are 14K rose gold, 6 mm Akoya pearls. Like I said, perfect for everyday wear. If you want to be a little more extravagant check out the next pair of earrings that we just made! This simple pair can make any woman powerful but give them that extra feminine feel. Click on the image for more information.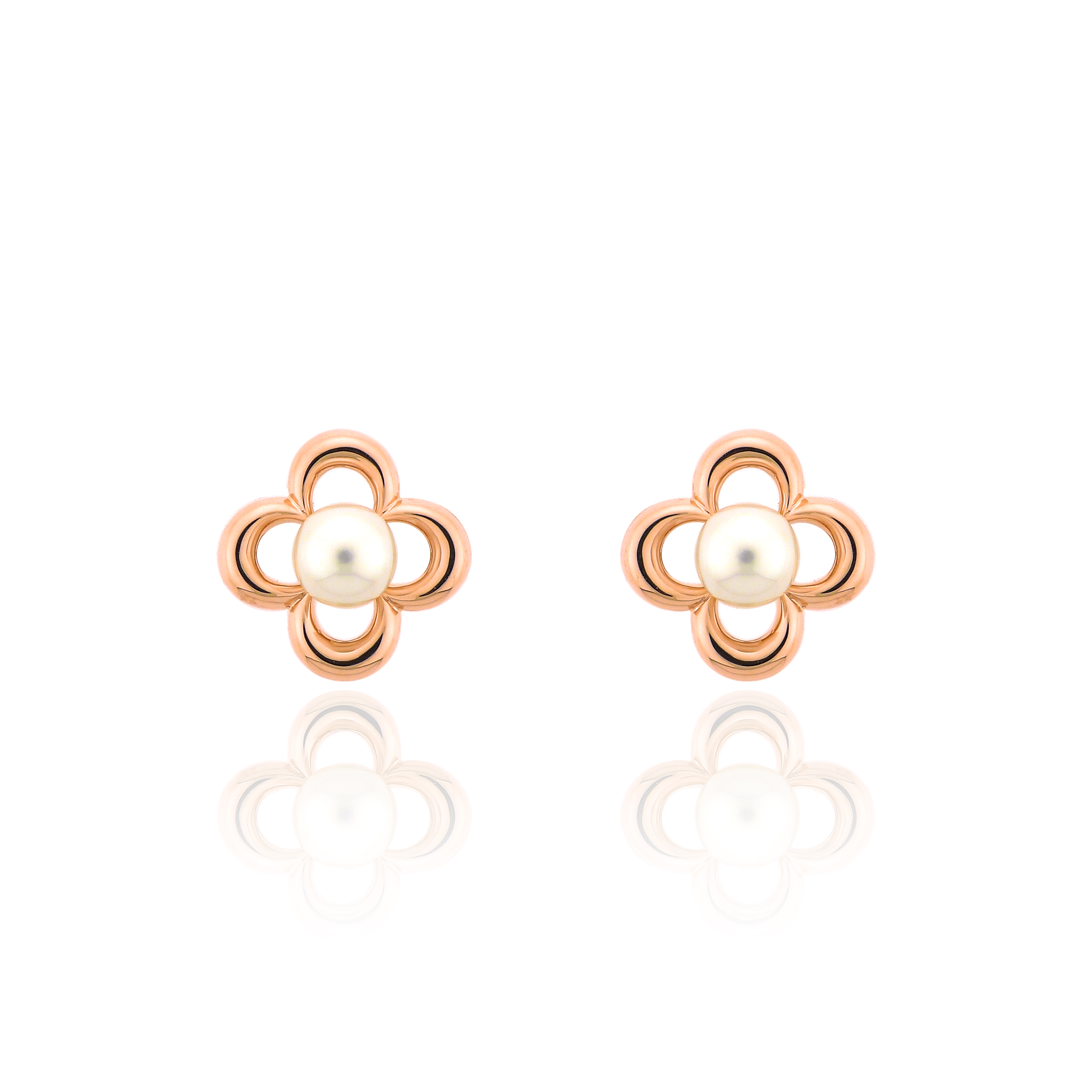 Perfection! Of the three pairs of earrings that I am showing you- these are my favorite! These are a little more of the earrings you wear with an updo to show off your earrings as much as you can. Perfect for a night out with the girls or date night with your husband (or significant other). As for a gift, these are something that I am sure the person receiving will greatly appreciate!Click on the image for more information.
Beautiful, right? These earrings are the best of both worlds. I always like to include a pair that can be worn everyday, but can easily transform in to the perfect night out jewelry. They are 14k rose gold.
With all these beautiful earrings I am constantly adding things to my wishlist (which you can too to make sure you get the perfect gift for any special occasion)! Click on the image for more information.
Again, stay tuned for more rose gold jewelry we are designing! OH, and this Friday I will be posting about my adventures in NYC!